Certified LEED Platinum Honda Dealership
Headquarter Honda Leads the Way For Sustainable, Eco-Friendly Dealerships
Many dealerships tout their hybrid vehicles as evidence that they are environmentally friendly and appealing to the eco-conscious driver, but at Headquarter Honda we put our money where our mouth is and build our entire dealership around green ideals from the ground up.
We build our facilities to conserve and reuse water, we generate a significant portion of our electricity from on-site from solar panels, and a notable percentage of our dealership is constructed from post-consumer materials. At Headquarter Honda, we run a sustainable business because we think it's the right thing to do, and we're proud to have the award-recognized support of Honda and the Green Building Council.
LEED Certified Dealership: LEED stands for Leadership in Energy & Environmental Design, and it's a green building certification process coordinated by U.S. Green Building Council. In order to become certified, a business must prove that they are serious about conserving energy, improving indoor air quality, and reducing water consumption. LEED certification is a globally recognized identifier of a green business.
Platinum Environmental Leadership Award: Honda has just recently initiated a "Green Dealer" program with three tiers of recognition: Silver, Gold, and Platinum. Silver awards go to dealerships that develop a water use reduction plan, implement a recycling program, and have a 10% reduction in energy use. Gold is granted to dealerships continuing to go above and beyond the Silver requirements. And Platinum? Headquarter Honda is the only Platinum dealership in the country, as it requires LEED Certification on top of the Gold and Silver criteria.
Take a look below at how we have become a one-of-a-kind eco-friendly dealership!
We are the first Certified LEED Platinum Honda Dealership in Florida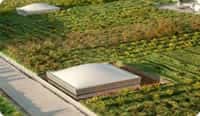 Sustainability
We are happy to be doing our part to keep the environment healthy. More than 25% of our roof is covered in a natural "rainforest" that promotes infiltration and minimizes heat islands.
We encourage our employees to be environmentally conscious, as well. That's why we have bike racks, showers and changing rooms for those that bike to work. And any employee who drives a hybrid car or carpools to work gets preferred parking.
---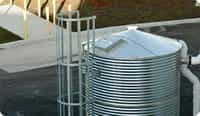 Water Efficiency
Our water harvesting systems reduce our demand for municipal water about 30% more than an average building. Cool, huh?
Like stats? Here's some more fun water facts: We save 41% of our captured water and have 100% irrigation by rain water harvesting. All of our car washing water is recycled, too.
---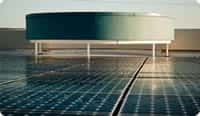 Preserving Energy & Atmosphere
We generate power on site from photovoltaic panels. This process offsets over 12.5% of our overall building energy costs … and we save an average of 35% in operating costs.
In an effort to further reduce ozone depletion, we have also vowed not to use CFC-based refrigerants and instead, use eco-friendly products in all of our building systems.
---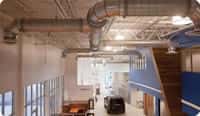 Materials & Resources
More than 20% of the materials used to build our facilities are a combination of post-consumer materials and pre-consumer materials and were manufactured within the region. This allows us to support the use of indigenous materials and reduce the environmental impact from transportation.
Both in our building practices and now in our everyday operations, we recycle all non-hazardous materials and provide easy access to recycling areas throughout the premises.
---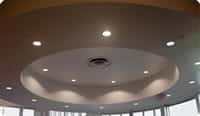 Less Impact on the Environment
Utilizing several on-site "smart systems", we're able to further decrease our carbon footprint as well as our impact on the environment.
For example, to preserve electricity, we use a smart lighting system that turns lights off when no one is in the room and has numerous individual temperature controls throughout 90% of the building. In addition, 75% of regularly occupied areas are illuminated by daylight rather than lights.
---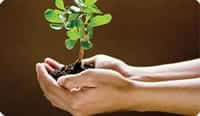 Giving Back
We are the first LEED Platinum-Certified car dealership in the state of Florida! Come visit us and we'll tell you more about what we are doing to reduce our impact on the environment.
---