Cash For Your Car
Get Cash For Your Car Today!
We'll buy your car even if you don't buy one of ours! Find the best price for your car vehicle at Headquarter Honda.
There has never been a better time to sell your car, and at Headquarter Honda near Orlando, we are looking to buy your car, truck, or SUV. You can get cash for your car today even if you don't buy one of ours. To get started, complete our online Value Estimation tool. Then, bring your vehicle to us for the final appraisal, and we will make you an offer on your vehicle. You can use that offer for a trade-in, or we will buy it for cash. If you have any questions or would like to schedule an appraisal, call us at 407-598-0308 today!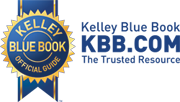 Step 1 Use Our online Value Estimation tool to find an approximate amount you can sell us your vehicle for.
Step 2 Visit Headquarter Honda so we can inspect the vehicle and verify that the condition reported on the Value Estimation tool is accurate.
Step 3 Take our offer and use it to trade in your car or we will buy it for cash!.