Cash For Your Car
Get Cash For Your Car Today!
We'll buy your car even if you don't buy one of ours! Find the best price for your car vehicle at Headquarter Honda.
Looking to sell your car in Orlando? At Headquarter Honda, we make the car selling process quick and easy so that our customers leave the dealership satisfied. No hassles, no headaches. It's a simple process that allows for you to get top dollar for your vehicle without issue.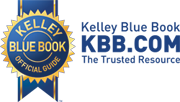 Step 1 Use Our online Value Estimation tool to find an approximate amount you can sell us your vehicle for.
Step 2 Visit Headquarter Honda so we can inspect the vehicle and verify that the condition reported on the Value Estimation tool is accurate.
Step 3 Take our offer and use it to trade in your car or we will buy it for cash!.